Easiest keto breakfast ever! Preparation is key. Make them ahead of time and enjoy them for days.
My family has turned me into a sausage ball machine. I have them all addicted. I make these several times a week now. We eat them for breakfast, lunch, snacks, whenever an urge hits us.
Here's the easy recipe:
3 cups almond flour, THM Baking Blend, or carbquick. Carbquick is my favorite!
Mix well. I use my Kitchenaide mixer- makes it so easy!
Ball up the mixture. I use the large scoop from Pampered Chef and gently round them as needed. Do not make them compact! Will make about 33.
Place on a large cooking sheet about 1″ apart. I love these mats to line my pan- keeps from burning and sticking.
Bake for 12 min on 375 or until golden brown. Do not overcook!
Refrigerate if not eating promptly. Reheat for 15-30 seconds in the microwave. I love to eat mine with mustard.
With my brands, these are no more than 1 net carb each.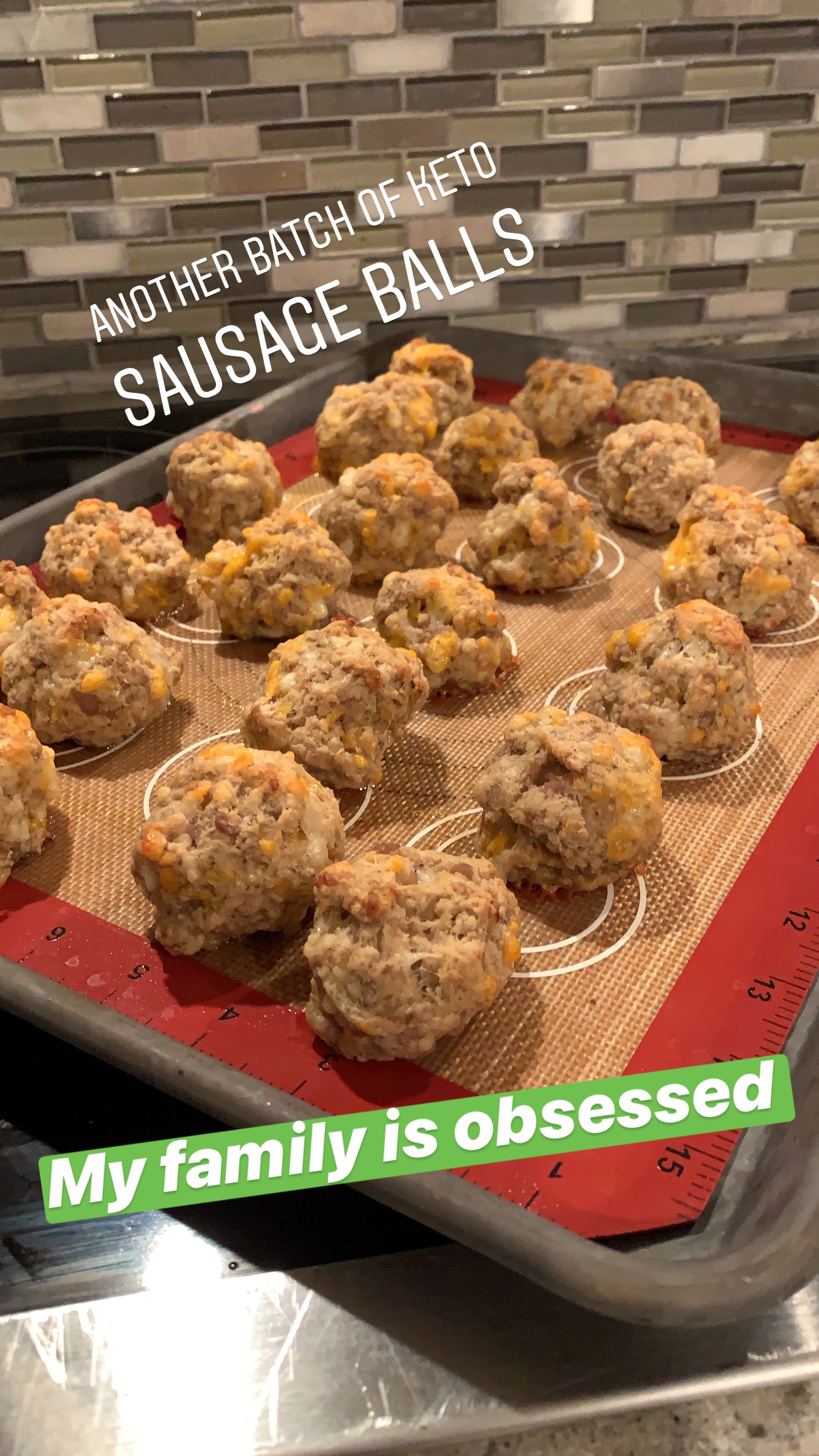 #keto #Carbquik #sausageballs #jimmydean #kraftcheese