You're thinking that keto ham cups would be a perfect breakfast. Then you realize that you never stocked the RV with a muffin tin. What's a girl to do? She makes one. This Macgyver girl will not be stopped.
I'm finding that aluminum foil is one of my secret weapons. Maybe because my last name is REYNOLDS. I have used foil recently to cover a shining led light at night – tape wasn't available. I also use it to form a log shape and lay it around the edges of a pot pie so the crust didn't burn. I don't wrap it over the edge, I just lay it on top. Today, I used the foil to line a pan and then form a grid to make "cups". I felt kinda like a genius for half a second. The cleanup was even more gratifying.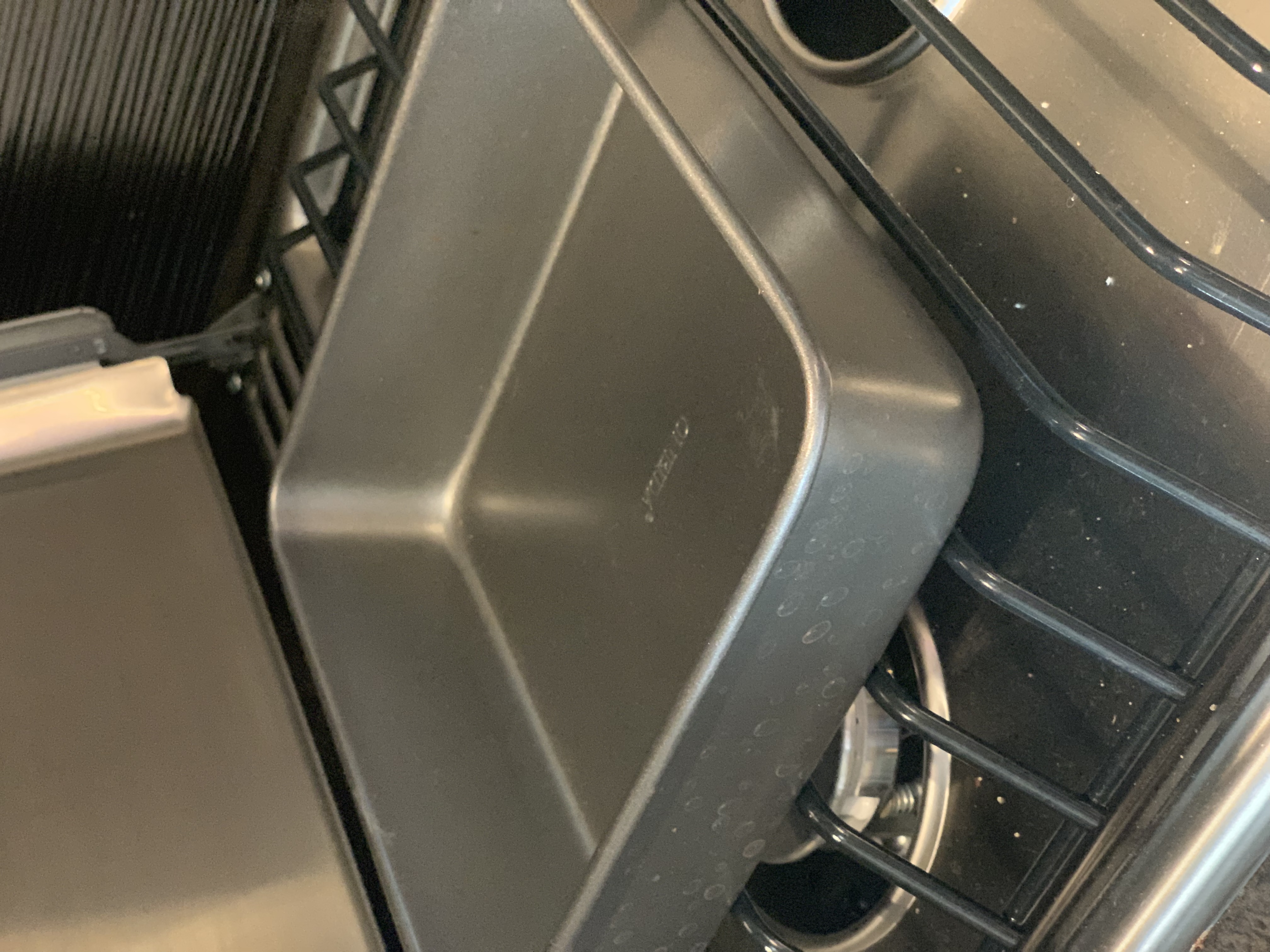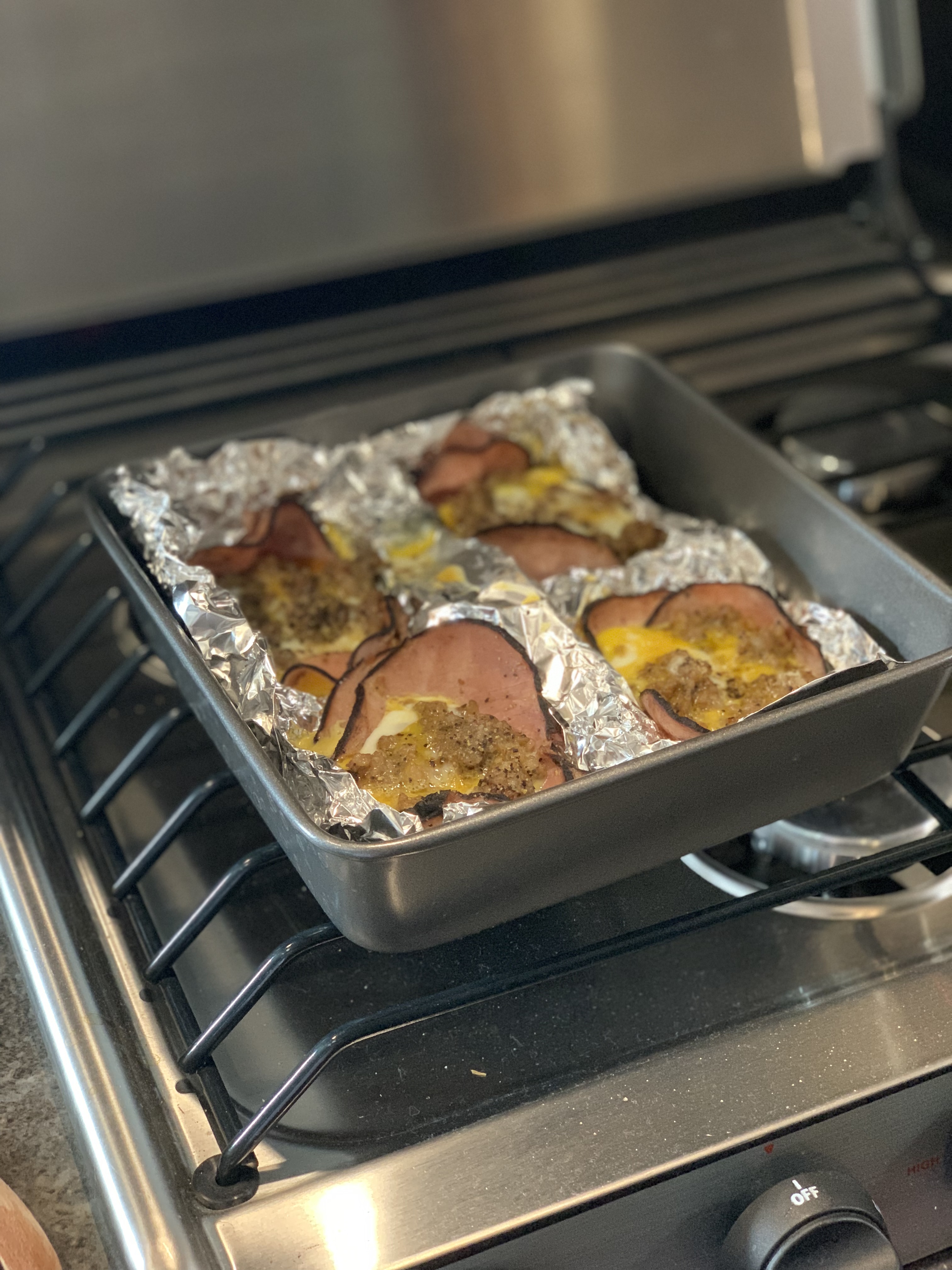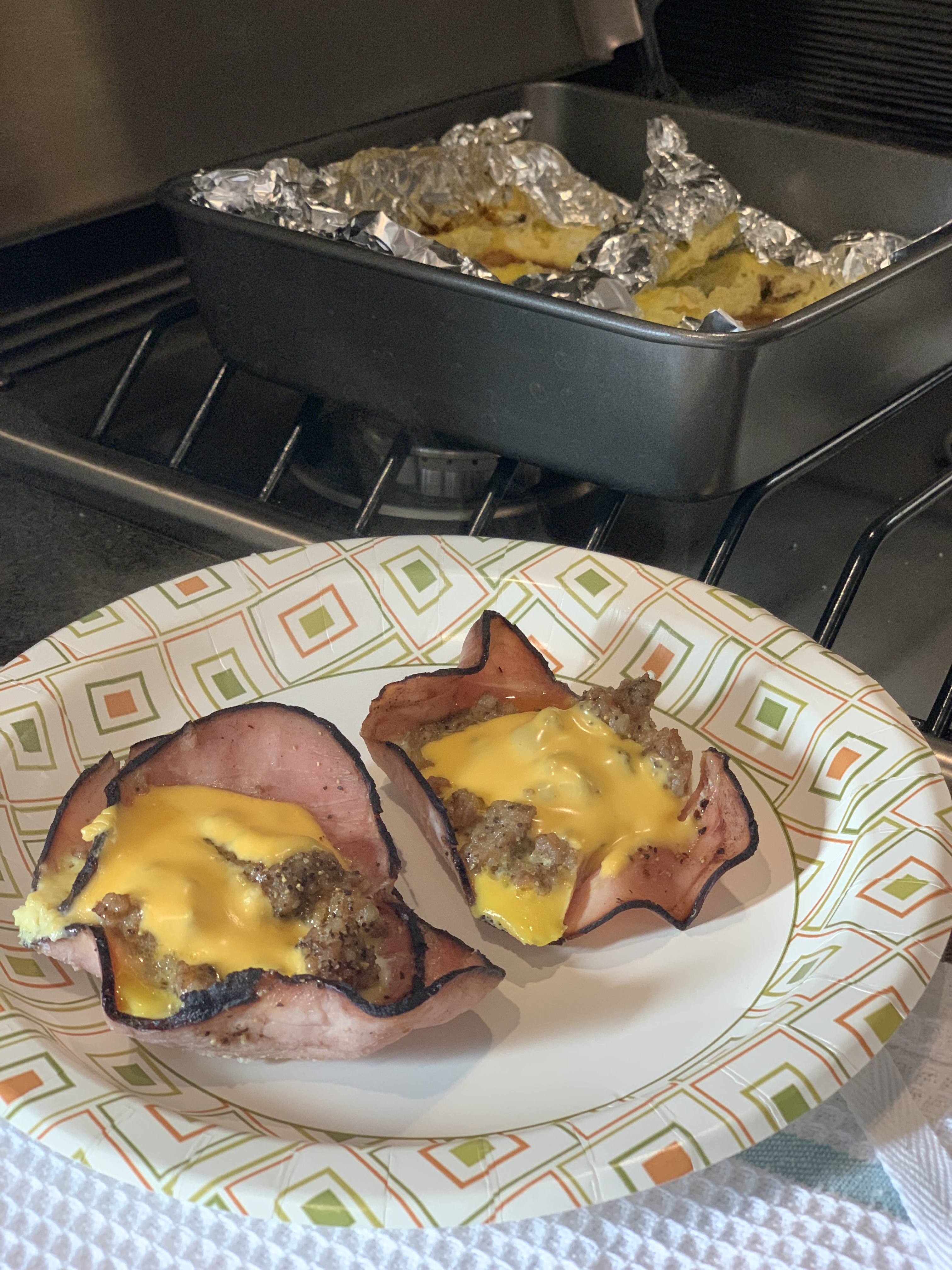 Recipe is easy! In each muffin hole, lay down a slice of ham. Throw in some browned pork sausage. Add onions and peppers if you like, or even a little salsa. Add shredded cheese. Pour in raw (but well stirred up) eggs. Salt and pepper the tops. Bake on 350 till done to your liking. Add more cheese on top if you like. Enjoy!
Share these tips with your friends. They'll thank you!