A hearty comfort food soup does not have to be fattening. You may even have most of these ingredients on hand! This recipe is easy to prepare. Within 30 minutes, you will have a scrumptious meal on the table that all will enjoy. This recipe is about 3 points for a cup of soup. Have 2 if you like!
Ingredients:
2 Large Chicken Breast- cut into cubes (raw)
Onion, chopped
Handful of Carrots, chopped
Green Bell Pepper, Chopped
32 oz. Chicken Broth/Stock
Rice A Roni, Chicken Flavor – NOT THE INSTANT ONE- make sure it's the one that requires 20 min of cooking.
Pioneer peppered Gravy Mix
1 tsp. Thyme
1 tsp. Basil
1 tsp Parsley
Salt
Pepper
1 tsp Garlic, minced
1 T. Butter
2 C. Water
In a dutch oven pot, melt the butter. Add the onion, bell pepper, and carrots. Saute till softened. Add garlic, thyme, basil, parsley, salt, pepper, and chicken. Add the box of rice, including the seasoning packet. Stir to mix. Add the chicken broth. Add water. Mix well. Bring to a boil. Turn down the heat to a simmer and cover. Cook for 20 minutes. Take out a cup of the broth and mix with the pioneer gravy until smooth. Add the gravy into the soup mixture. Gently stir to incorporate. Cook for several minutes to let the gravy thicken the soup. Add water if needed to get it to the consistency you want. This will make about 8-10 servings. Enjoy!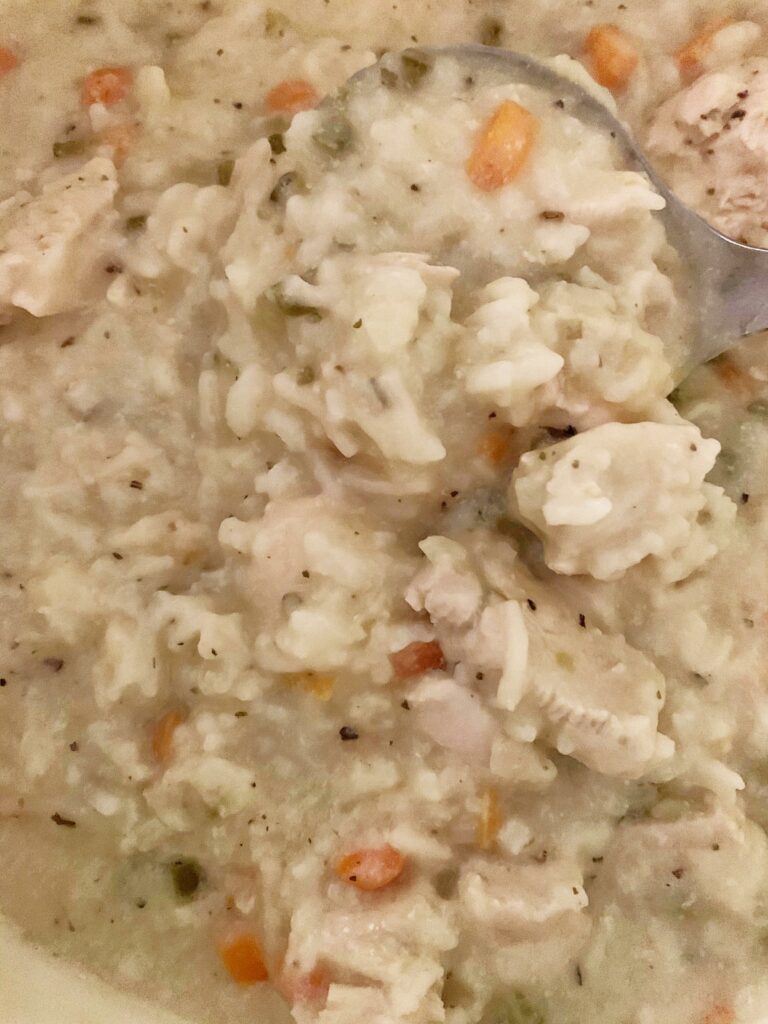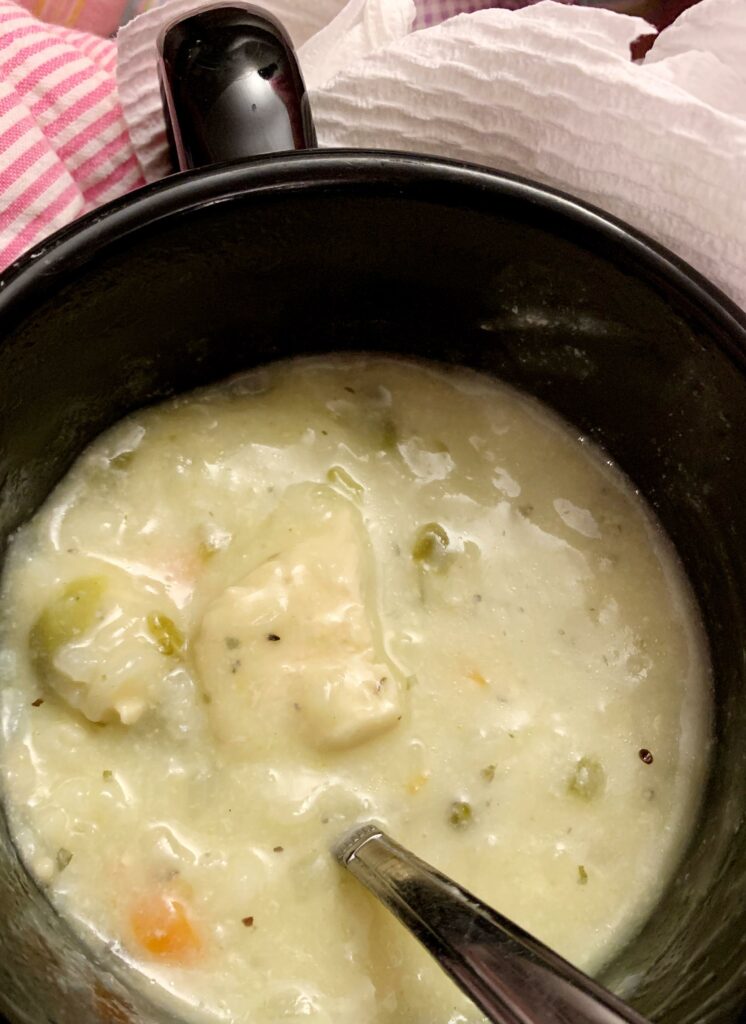 I used to be scared to make up my own recipes. Don't get me wrong, I'm the queen of throwing together a meal, but I'm talking about a legit recipe. I'm getting better at this. I mean, at some point you just have to realize that if it's crap, you just throw it out and start over. Sometimes you can salvage a recipe by adding a few more seasonings and such.
Well, I hit this spot on from the get go. How do I do it? I'm not sure, other than I think of it really hard in my head about the flavors I want. Then I start pulling stuff out of the pantry and I make a quick run by the store to pick up the remaining ingredients. I then let the magic happen. You know, I do use that one special ingredient that my dad taught me to use. Our family knows what it is, and I bet you may know too.
Please note, I did not measure the spices, but guessed approximate amounts. I'm not that precise on the recipes. LOL
If you try this, please let me know what you think. NON-Weight Watchers folks will LOVE this too!